Hai friends I'm back again. Thank you so much for every support and love given. Please keep loving and supporting me and this ff. Let's go to the episode
Episode starts
Mishti and Virat reach Sonia's home. Sonia is sitting in her bed with her back against the wall
Mishti sees her body which has transformed a lot due to medicines and runs to her
They hug each other and cry for a long time. Their sobs subside when Sonia's mom brings them hot chocolate
Mom: Good to see you here Mishti beta..you were with her during initial days of life and now I'm happy you are in her last days too
Mishti: Aunty..she will be completely alright
Mom: Beta I fought with the truth for sometime and then ran away for years but now I have accepted it
She goes out.
Sonia: I'm sorry for all that I did Mishti
Mishti: Sonia..I'm sorry for staying angry for so long
Just then her phone rings it's Abir.Mishti attends the call and starts to weep
Abir: Mishti..where are you and what happened
Mishti tells him. Abir is shocked.
Abir: I'm on my way. The scene freezes
Komolika meets her mom
Komo: Maa…….I'm so sorry I …I was taken in a wrong way..but that Mr.Bajaj killed papa..I'm sorry for leaving you alone
Just then Anurag and Prerna come there with Sid. They are shocked to see Komolika
Komo: Anurag..Prerna..I'm sorry for what happened…I'm  changed now..
Komolika cries and Prerna consoles her
Prerna: You have realised your mistake that's more important my dear
Komo: Maya Bajaj tried to instigate me against you both
Anurag: Maya❓
Voice: What..Maya is back❓
All look out as a guy enters
Anurag : Arjun bhai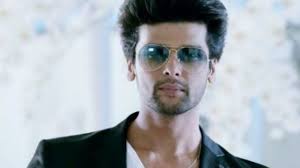 Arjun and Anurag hug
Anurag: How did you come here
Arjun: I called uncle he told that you will be here so I came
Anurag: Prerna..he is Arjun my school senior and a great friend
Prerna: Hello
Arjun: Hello bhabhiji
Arjun gets Sid and plays with him
Komo: You know her
Arjun: Know whom
Komo: Maya
Arjun: Why wont I know my enemy
Anruag: What are you saying Arjun
Arjun: Before that Mrs….
Komolika: Komolika
Arjun: Arrey  not you.I know you ..Anruag you introduced me to bhabhi but didn't introduce her and your son to me
Anurag: Arrey she is Prerna..and
Arjun: Whats the name of Jr.Anurag
Anurag: Siddarth
Komolika is shocked
Arjun: Nice choice after a martyr who sacrificed his love for you guys..wow
Anruag: Now answer me..how is Maya your enemy
Arjun: It's a boring old story re..I'm back to Udaipur after years..I don't want dirty things ..let's celebrate na
Anurag: Aunty..(he gives the cheque) if you need anything else please don't hesitate to call
Anurag and others leave, Komolika is totally shocked.
Scene shifts to Goa. The stranger: Sir…Kartik..has gone to shop it seems Naira is alone at home
The person who is following Naira rushes to their house..He knocks the door
Naira opens it
Naira: Arrey Mihir..you are here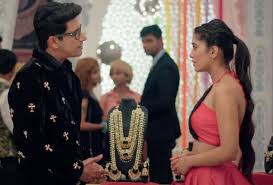 Mihir: Even I have joined PG here Naira
Naira: Wow
Mihir tries to go closer to Naira just then Kartik enters with huge bags
Naira rushes to help him.
Mihir gets irritated
Mihir in mind: This Kartik finally left for PG I thought I'll woo Naira..but.she too came here and he married her too….but I'm not gonna stop..love has no barriers
Kartik: Arrey Mihir..you are in Goa too
Mihir smiles
Kartik: Nice..
Mihir: I'm leaving..I actually heard that you have come here so..I came bye Naira
Naira is busy in kitchen
Kartik: Bye
Mihir leaves and in mind: When I said specifically to her why is he replying
Kartik closes the door and goes to Naira and hugs her from behind
Kartik: I guess no more villain will come today..
They have a romantic time
Aahatein
Bichdi saanson ki hain
Yaadein teri bandh aankhon mein hai
Tujhse juda mann
Teri yaadon ki dhadkan jagaye mujhe
Aisi khamoshiyon mein
Dil ke naghme sunaaun kisey
O more saiyan
Raina na beete bane
O more saiyan
Naina na roothe mane
Tere hi saaye mein
Khwabon ki baahon mein
Apni kahaani likhun
Hanste huve pal mein
Rote huve pal mein teri zubaani bahun
Aisa naata kya rishta kehlata
Bas teri banke rahun
O more saiyan
Raina na beete bane
O more saiyan
Naina na roothe mane Plays in the background
Scene shifts to Viren's office. Jeevika comes there
Jeevika: Virenji you are worse than Sara
Viren: Why what happened
Jeevika: She herself packs her bag and doesn't forget anything
Viren gets up and goes to her
Jeevika:  But being a lawyer you forget all important things at home and make me bring them
Viren holds her closer by her waist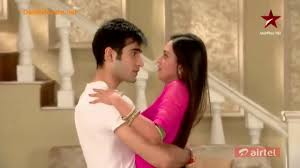 Viren: That's an excuse dear..
Jeevika: What
Viren: If not we don't get romantic time nowadays
Jeevika: Acha..so it was all an act
Jeevika makes an angry face. Viren apologises to her. They spend some good time
PRECAP: WHAT WAS BETWEEN ARJUN AND MAYA ❓NAIRA GETS ANGRY WITH KARTIK. MISHTI AND ABIR's EMOTIONAL MOMENTS.
HEY GUYS SO WHAT DO YOU THINK ABOUT ARJUN AND MIHIR's ENTRY❓DO TELL ME IN COMMENTS ABOUT IT AND ALSO YOUR OPINION ON THIS EPISODE.