Hello everyone i m back i m soo happy that u r liking my ff so much and i don't want to give u all the heart attack at a time so dhime dhime dhime dhime se

Do comment if u need any improvement
So episode begins
Scene 1
VR mansion
Vansh – happy birthday ishani
Ishani (hugging vansh ) – thnk u bhai.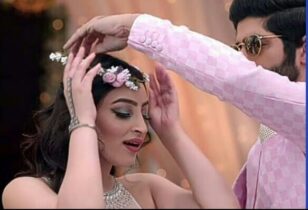 Everyone wishes her
Vansh – so there will be a grand celebration  in evening
Scene 2
Angre's room
Riddhima enters
Riddhima – i want to talk to u
Angre ( closing the door)- sona !u here u should have call me na
Riddhima – its urgent
Today is last day of our revenge
She says
Ek jaam baaki hai..
Abhi to ek shaam baaki hai..
Kese chhod du me us zalim ko..
Abhi to mera intekaam baaki hai..
#AishaD
Riddhima- aaj ya toh mera bdla pura hoga ya meri kahani khtm ho jayegi
Angre- is it necessary riddhu why r u risking ur life we can take help from police
Riddhima( holding his hand) – i can't do this drama more i can't stay like stranger with u and i can't risk so many lives
Angre – don't worry sona!! I m always with u

And he kissed her forehead
Everyone get ready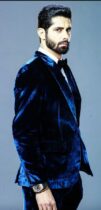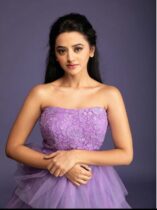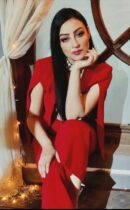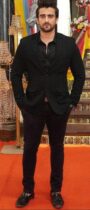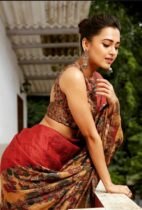 Scene 3
Vansh's room
Vansh just came from taking bath and he standing in front of mirror shirtless
Riddhima enters
Riddhima – uppss sry i m so sry..
Vansh – its ok u can come i wont mind

Riddhima – can't u close the door
Vansh( coming close to her) – if i have closed the door then how would u come and stare me

Riddhima – staring u hahah funny


And she turned back to go
But vansh holds her hand and pull her close by her waist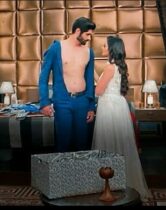 Vansh – what's hurry sweetheart

Riddhima – stop flirting vansh i have to go

Vansh – well u have loosen the challange sweetheart

ridhimma- which challenge
Vansh – u kissed me last evening sweetheart
Riddhima – becoz i couldn't see u in that state and u need me
Vansh – i need u the most sweetheart bt VR never owe something so i have to pay u back what u gave me

Riddhima – what this is cheating vansh u can't do this
Vansh – i can and i will

They are so engrossed in each other eyes

And vansh come very close to riddhima and slowly he kissed her on her cheeks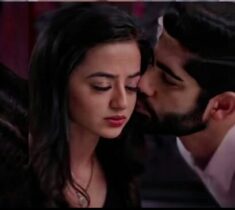 Riddhima is feeling so shy so she hugged vansh to reduce her shyness

They are hugging each other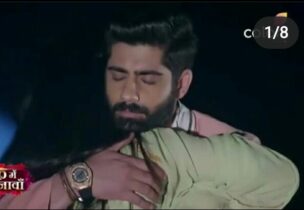 Scene 4
Vansh's room
His POV
What the hell…how can i kiss her what happened to me i was not in my control damn it..bt no..she didn't refused even she hugged me back..does she love me..or do i love her..yes..yes i love her..VR is in love..i love u sweetheart and i will confess it after party

He says
Meri mohhobatt tera didaar hai..
Yeh sun ne ko  aaj wo phir bekarar hai..
Dil me armaan..
aankho me tera intezaar h..
Tere sang mukkamal hone ki khwaishe hazaar hai..
#aishaD
Scene 5
Riddhima 's POV
Aaj ya toh vansh mujh se bepanah mohhobatt krega ya beinteha nafrat
She says
Sapne sapne hi rehe jate h…
Hm sirf khwabo me hi tumhe sine se lgate h..
Kismat sath nhi toh kya hua meri jaan..
Ham dur rehe kar bhi ek dusre ko badi shiddat se chahte hai.
#AishaD
Scene 6
Celebration started and everyone started dancing
Vansh and riddhima started dancing on janam janam
They are so close and engrossed in each other.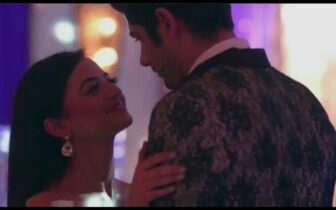 Riddhima is feeling so shy..
Vansh – u r remembering my kiss sweetheart

Riddhima – vansh why did u kiss me

Vansh – u will know the reason soon sweetheart

The dance got over
Riddhima – vansh my heels are hurting me i go and change
Vansh – take care sweetheart

Angre and ishani started dancing below chandelier
Scene 7
Near the rope of chandelier a man with black hoody n mask is standing
He started walking and suddenly some tap his shoulder
Tcch tchh!! Caught u

tchh dismiss wooshh!!!

( Who else remember this dialogue)
The man started running bt again get caught
Vansh – don't try to escape i caught u ..u try to harm my sisters now no one can save u from Vansh raisinghania's wrath

Vansh – angre
Angre comes and left flabbergasted

Vansh ,- i want the hall empty right now
Angre leaves
Vansh drag the person to the hall
And pushed to the ground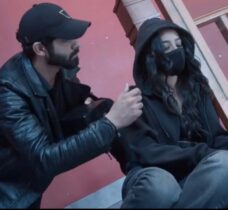 Vansh – remove ur mask i want to know who has the audacity to mess with VR
The person is holding his mask very tightly
Vansh – pointing gun towards him remove or i will shoot
Ishani – let me do this bhai

And ishani goes near him and remove his mask
Everyone left bewildered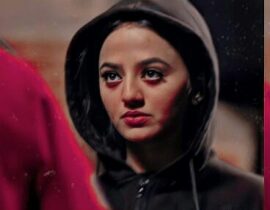 Vansh- riddhima !!U!!!

( Btao btao ab kis kis ko shock lga

)
Done for today guys
Next heart attack in next episode

Author's note : duniya ke kisi bhi kone me chle jao  mujh se pichha nhi chhuda paoge..dur ja kr bhi meri yaado ko bhula nhi paoge

The post Riansh (the saga of truth unfolds) #episode 7 appeared first on Telly Updates.