So guys as per ur demand i m posting it earlier i have my exm day after tomorrow still i m posting so plz do more and more comments
Here episode begins
Scene 1
Everyone is shocked to the core
Vansh (perplexed) – riddhima u..
How can u harm ishani no no..i can't believe this
Dadi – no..my riddhima can't do this..
Anupriya – beta how can u do this
Siya – no..this is impossible my riddhu di can't do this
Ishani (angry)- just stopped guys now..when i told u that this cheap girl is not right u didn't believe me and after seeing from urself still u r not believing
Vansh (angry) – just shut up ishani..😠
He cupped riddhima ' s cheeks and
Vansh – sweetheart why r u silent just tell us na..that u r innocent😟
Riddhima just standing there like a statue
Ishani – speak up or i m calling police right now😬
Vansh ( angry ) – dare u ishani to speak one more word😬
Vansh (holding riddhima' s arms tightly) – riddhima plz speak up damn it..i can't bear ur silence😣
Riddhima (trembling in fear ) – van..vansh wo.. Actually..wo..i..m..i m..😭
Vansh ( jerked her in anger) – what's the prblm riddhima just speak up ..u r that blo*dy person who tried to harm ishani and sia😟
This words hurt riddhima alot.. tears are flowing continuously from her eyes😭
Riddhima 's POV
I know vansh u love ur sisters alot bt how can u think that..that i may try to..harm them😟
Ishani – enough is enough bhai..i can't tolerate this traitor more..u gave her so much bt now..she has to leave from here😣
Vansh (angry) – riddhima speak up damn it..i m begging u..😠
And he pushed her in anger😠
But angre hold riddhima
Angre – boss what r u doing u r not in ur senses😟
Ishani – its better for u to stay quite angre😯
Vansh – now what nonsense is this ishani😏
Ishani – bhai u always scold me..bt now i won't stay silent😏 I will expose this blo*dy duo now.
The face expression of angre and riddhima changed they both r staring each other
Vansh – what are u talking ishani..
Ishani – let me tell u bhai the riddhima whom u r giving so much care and attention and angre whom u trust more than us are cheating on u
Angre – for god's sake ishani stop it…
Riddhima – i beg ishani plz don't do this..
Ishani – why u both r scared u should have think this before cheating vansh bhai
Vansh – what the hell is happening ishni what are u talking abt
Ishani – bhai this cheap riddhima and ur servant angre are in relationship and they are back stabbing u..
This statement shook everyone to the core
Bt the person who is most affected is vansh
He got numb for 2 sec
Riddhima – stop this ishani..plz..
Vansh ( composing himself) – what rubbish..is this ishani..how can u even think of that
Ishani – they did this bhai and u r just talking about thinking here
Angre – ishani i m warning u..plz shut up😠
Ishani – u mr.servent stay in ur limits..u r the one who is cheating bhai
Vansh – ishani plz tell the truth right now
Ishani – i saw them yesterday in garden they both were hugging each other and saying i love u to each other..Am i right both of u..😒
Angre and riddhima are in tears now.. they both r numb😭
Bt ishani's statment is shock for..vansh😱
Vansh – no i can't believe this..
Riddhima just tell me the blo*dy truth damn it.
Riddhima is trembling in fear
Riddhima ( cupping his face) – just look at me vansh do u think i can do this…
They are so lost in each other..both are crying and having pain and anger in their eyes

Vansh – what ishani is saying is truth..
Just tell me blo*dy yes or no..
Riddhima – just listen to me vansh i can explain
Vansh ( angry ) – just yes or no… Nothing else
Riddhima and angre ( unison) – yes
And vansh feel like his whole world collapsed in that only one word yes
Riddhima – vansh plz listen to me once plz..
Can't u listen to your sweetheart once
Ishani – just shut up u cheap girl.. Don't try to trap my bhai again😬
Riddhima – vansh plz listen to me once😧
Vansh(firmly) – not a single word riddhima ..i don't want to listen to u..
Angre – boss plz give us a chance we can explain
Vansh slaped angre hard that he fell on the floor
Riddhima goes to angre and.Caressing his cheeks
Riddhima – r u ok..r u fine
And she is crying very much seeing him like this.
Vansh is burning in jealousy and anger seeing both of them very close and caring for each other
Riddhima goes to vansh
Riddhima – how dare u to slap him..u r misunderstanding us for God's sake listen to me once😬😬
vansh ( angry) – i don't want to listen anything ishani was right u r blo*dy gold digger and cheap girl
This statement shook riddhima to the core
And she lost her balance bt angre hold her
Riddhima – how dare u to say that..😬
Vansh – i m right i was fool who was caring for u ..u r a blo*dy Cheap girl..
Ridhima and vansh shouted on the top of their voice
Riddhima – vansh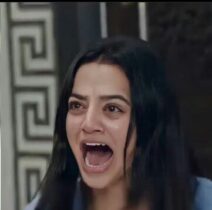 Vansh – riddhima..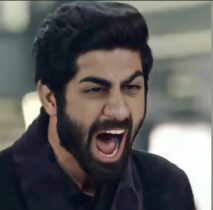 Riddhima – now i don't want to tell u anything u don't deserve to know the truth but when u will get to know it u will regret mr..vansh raisinghania😏
Angre – no riddhu plz tell him the truth.
Vansh (clapping) – wow now she becomes riddhu to riddhima
Riddhima (holding angre's hand ) – no need to tell him anything ..
And u mr.vansh raisinghania i m going becoz u don't deserve me
Vansh – just go riddhima for God's sake .. Don't show me ur face again
Angre – no sona plz stop u can't go like this
Riddhima – i can't bear this insult more i m going
She says to vansh
Aankhe bhig jayengi gam se jab aankho ke samne hm nhi honge..
Bohot royega dil gale lgne ko pr is bar hm nhi honge
#aishaD
Then vansh says
Mere pyr ko ab tera pyr nhi chahiye mujhe ab tere jesa dikhne wala yaar nhi chahiye
#aishaD
Ishani – u don't have to go i will kick u out myself
And ishani drag riddhima to the door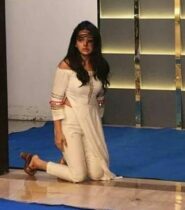 Everyone go back to their room dadi and siya are continuously crying while anupriya is consoling them and ishani is so happy
Scene 2
Vansh 'room
Vansh is standing in shower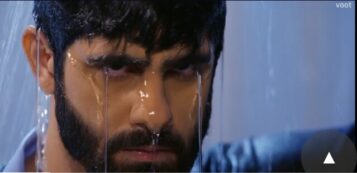 and he shouts on the top of his voice
Vansh – riddhimmaaaa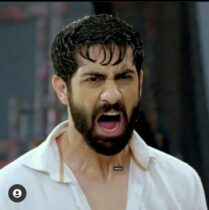 This shook the whole mansion
Vansh – why why why.why did u do this with me.u were cheating me with angre
Angre is my brother and u were like my shadow…my everything..why u both back stabbed me i m feeling hurt riddhima i feel dejected if u and angre were in relationship then why the hell u were being close to me why u were crying when u saw me in that state why ur heart skipped a beat when i was around u why riddhima why..i want the blo*dy answers damn it..😬i loved u to the core of my heart the VR who never talks to a girl was flirting with u since beginning when i found i  felt that i got my life back why u did this😭
He is sobbing continuously in anger pain 😭
After some time he came to his room and lied on bad
He says
Chal hmari mohhobatt ke nam ek sham krte hai
Sath guzre lamho ke nam ek jaam krte hai..
Nhi hai mere dil ko ab ishq tujh se..
Aaj ye aelaan ham sare -aam krte hai..
#aishaD
Suddenly his phone rings but seeing the caller his anger goes to its peak.
.vansh (angry) – why is she calling me now😬
He cuts the call 3 times
But the phone rings continuously
This time he picked up the phone..
Vansh – why r u calling me now😏
Riddhima-helo..hell.hello.van..van..vansh plz save me..i got..i.. got kidnapped..vansh save me..
and phones get disconnected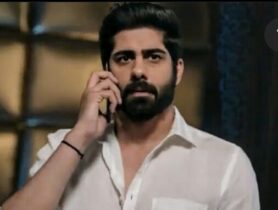 Vansh 's POV
Despite being angry with her i can't risk her life i have to save her at any cost
Vansh( angry )- angre😬😬
Angre comes
Angre – yes boss
Vansh – riddhima got kidnapped track her right now
Angre shouted on top of his voice
Sonnaaa!!!😬😬I won't let anything happen to.. Don't worry i m coming
And he rushed to track her
Vansh is very angry after seeing angre's concern bt this is not right time for this
He says
Kabhi mehfuz hua krte the jo tere ishq ke daaman me
ab wo bhi aawara se ghumte hai..
Jin lehro ka sahil the tum
Ab wo bhi kinara dhundhte hai
#aishaD
Angre – boss i tracked her..lets go..
I m coming riddhu..i m coming to save u..
Vansh – lets go fast
Angre – ishani i know u hate her bt plz come with us may be she will need u.
Vansh – what do u mean by she will need her
Angre – this is not right time for this..
They leaves
Scene 3
Riddhima gets consciousness and find herself tied with ropes on chair
Riddhima – where am i..who the hell did.. this ..hello…is someone here..
If i m right he must be behind this..
Suddenly door opens..
And a men appears
Riddhima -. You!!!
Aryan !!!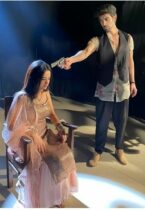 ( Ab kis kis ko.heart attack aya kidney me😂)
So done for today guys..
I hope u r liking it
I was having goosebumps while writing this becoz i didn't write this kind of emotional scene before i hope u connected to this quite well and u could able to understand the emotions which i was trying to depict
Keep supporting guys