Happily, Ever After -RiAnsh OS
Hi guys, I'm back with another one. Thank you for all the love and support towards my previous updates! ❤ As I had said that I will try to upload the character sketch, I will soon, but not sure when. I will try my best to!
Happily, Ever After
VR Mansion
A girl: (about 4 years old) Chandu!! Chandu, where are you?? Are you behind the curtains? (excitedly she checked behind the curtains) No, you are not! (she saddened) Chandu where are you?? (she felt some movement behind her, going towards the sofa) Chandu is behind the sofa!! (Happily clapping) I found you.
Riddhima: Ridhanshi (descending down the stairs) How many times have I told you to call her badi dadi, and not Chandu! (nearing her and pulling her ear softly) She elder than you, you're not supposed to call her by her name, right?
Ridhanshi: Mumma, it's paining, ahh!! Chandu help!! (acting)
Chandrika/ dadi: Riddhima! Why are you hurting Ridhanshi?? (scolding her)
Riddhima: Dadi, what else do I do? She calls you by your name, and I've told her so many times to not to but this girl, is very naughty and…..(interrupted by a man and you know who it is😉)
Vansh:  And stubborn…… Like you! (he smiled entering the mansion, in his VR style) Oh sweetheart, leave her, she likes calling dadi that, and dadi doesn't mind does she? (went to dadi and took her blessings)
Dadi: Not at all, she's such a cutie.
Ridhanshi: Daddy!!! (she had a wide smile on her face and she went running hugging him)
Vansh: Awww!! My princess ❤ (he picked her up)
Riddhima: This is right…. You both continue pampering her and spoiling her! (made a cute face) No one even remembers ME right?? (She exaggerated on me indicating it to Vansh)
Vansh: Princess, look your mumma even wants to be spoiled! (he laughed while dadi and Ridhanshi also laughed)
Riddhima: You know what, I'm leaving!! (she said that and stomped away to the kitchen)
Dadi: Why do you always tease her Vansh? (pulled his ears)
Vansh: Ahh dadi, what did I do (innocently)
Riddhanshi: Daddy, go say sorry to her!! Or I'm not talking to you (She made an angry face)
Vansh: Oh God, fine I'm going. (Dadi and Ridhanshi hi-fived each other)
Kitchen
Vansh: (hugging Riddhima from the back) Sorry sweetheart!

Riddhima: Yea you and your sorry, all the time, sorry sweetheart, sorry sweetheart (mimicking him)
Vansh: Do I really sound that bad?
Riddhima: Uhhh Vansh!!
Vansh: Okay okay, sorry, genuinely sorry!! Please maaf kardo na (Forgive me)
Riddhima: Fine I do (smiled) I love you !
Vansh: Love you too!! (he kissed her cheeks and then forehead, while she blushed)
Sia: Knock knock!! (she smiled) Sorry to disturb but you both do remember right what it is tomorrow??
Vansh: how can we forget Sia, that was the best day of our lives!!
Sia: Bhai any preparations for it? Bhabhi, have you done them?
Riddhima: Of course, and we will as usual celebrate it as we've always been doing.
Sia: Great then!! (excited)
Ridhanshi: Fai (means dad's sister) why are you so excited??
Sia: My cutie pie, nothing (pulling her cheeks)
Ridhanshi: Interesting, very interesting!! (Riddhima and Vansh looked at each other In shock) I feel there's something I don't know.
Riddhima: You don't need to be a spy…. Come on, let's go have dinner. (Vansh giggled) Like father like daughter! (she shrugged) Let's go now.
The five of them had their dinner, together, laughing, pulling each other's legs, joking around. There was pure love between them, pure affection, they were pure souls. No negativity around, just positive vibes and feelings all over the house. Soon they finished their meals. Riddhima was wrapping up in the kitchen while Sia helped her in doing so. Dadi and Ridhanshi spent some time together in her room, playing for a bit while Vansh was in the study room.
Ridhanshi's room
Ridhanshi: Chandu I'm sleepy, I'm going to sleep. Good night (kissed her cheek)
Dadi: Okay dear. Good night! (kissed her forehead and tucked her in) Sleep well.
Riddhima: (entered) Ridhanshi good girl, you slept early today! Okay, good night! (she kissed her on her forehead) Daddy said he will come later.
Ridhanshi: Okay mumma (in her mind) no one remembers! Not even daddy!!
Dadi: (with Riddhima, leaving the room) she won't be able to sleep like always (she laughed)
Riddhima: I know dadi, she's always extra hyper (laughing) In a few hours (checking the time) we'll come to call you.
Dadi: okay, I'll go to my room to rest for a while, Sia?
Riddhima: Don't worry dadi, Sia is in the living room, designing decorative items. I'll go to Vansh, you go rest. (assuring)
Study room
Vansh was sitting on his chair, with an album in his hand. It was a photo album. Riddhima entered and saw Vansh, she sighed seeing him with the album. He always did it, reminiscing all the memories with the rest of the family members through all the pictures taken.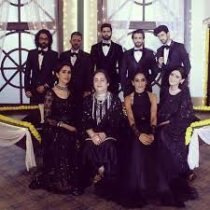 Riddhima: Vansh that was the past (coming next to him) Let's look at the future
Vansh: I know sweetheart, I can never forget what each one did. They were my family but they never behaved like one. (looking at his and Ishani's pic) Ishani, the sister whom I protected from all troubles, suffered in the juvenile for 4 years for her, took all the blames upon her on myself, provided her with all the luxuries was the one who tried to kill you, my sweetheart, and my princess, who wasn't even born, she tried to destroy my life! (anger) I wish I only had one sister; I wish she were never my sister!! (Looking at his and Chachu and chachi's picture) Chachu and chachi; the one who I always considered as my parents, after my parents died, gave them all the rights, provided them with everything I could were always behind my properties and money, never looked at my love for them! (his and Aryan's pic) Aryan; the cousin who I always considered as my real brother, tried to help him in life but he always thought I was underestimating him, always jealous of me and my success, was the one who tried to harm you all the time, tried to snatch my happiness! (he laughed-sarcastically, with a tear rolling from his eye) What a family I had!! They were all so ungrateful, never appreciated my hard work, my love for them!  Angre, the one and only who cared for us, considered me as his brother. Sometimes you know what I think (turning to Riddhima) that blood relations are the ones that hurt you the most, better are those relations that are not blood relations. 😭 (he felt betrayed by his own family)
Riddhima: Vansh (patting his back) I know you're really hurt but it's been 5 years now since we've separated from them. You gave them their punishment that they deserved! Please let's try leave the past and continue with the future! (hugging him tight consoling him and he reciprocated) Please, for dadi, for Sia, for me, for our princess!
Vansh: (nodded) for us five! Our family! What's the time?
Riddhima: (Backing off the hug) 15 mins left!! Let's go now, get ready and no more crying!! (wiping his and her own tears) Quickly get ready, get dadi and I will go downstairs to get Sia and the stuff.
Vansh: Yes Madam! (Riddhima hit him playfully) I'm so excited!! I can't wait to see her expressions!!
Riddhima: Mr Over-excited Rai Singhania, first get ready then be excited. Go now. (she pushed him and she went to the kitchen)
Ridhanshi's Room
It struck 12 on the clock. It was Ridhanshi's 5th birthday and like always the four decided to surprise her in her room.
All four: SURPRISE!!! (they shouted and switched on the lights) HAPPY BIRTHDAY TO PRINCESS!! 🎂🎂
Ridhanshi: (woke up excited and happy) You didn't forget, yay!! Thank you!! (they all hugged her)
Vansh: My princess!! Happy birthday!! Love you loadss❤❤(he hugged her tight and kissed her)
Ridhanshi: Thank you daddy!! Where's mumma??
Riddhima: Mumma is here!! (she arrived with a cake) 🎂 With your cake!!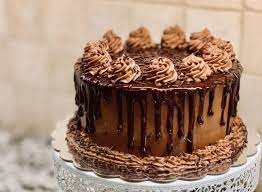 Ridhanshi: Chocolate cake!! Love you!!!
Sia: Cut it quickly!! Don't you want to have it! (Ridhanshi nodded)
Happy Birthday to You
Happy Birthday to You
Happy Birthday Dear Ridhanshi
Happy Birthday to You.
They celebrated it together, joyfully, hugging each other and taking pictures, to treasure as memories. They always celebrated her birthday like that, after all she was the soul and heart of the house. Their house was filled with laughter, joy, beautiful moments with each other. Ridhanshi was always grateful to have a family like her storybooks, she knew her daddy could give her anything she asks for, but she always wanted a family like theirs, filled with love. They were a family, a happy family. 👨‍👩‍👧
I hope you enjoyed this update. @Yashi had suggested for this. Thank you for this suggestion. Please let me know how you found this one in the comments section and keep on supporting me!! Your suggestions are most welcome.
❤Parita❤