hi friends ☺️.iam back with 2nd episode.. hope you all like it..
at mental asylum:
maya is seen sitting and crying holding her doll..
maya to doll: dollu…my mother is thinking that iam mad..but how will I explain her that iam not mad huh??
maya's eyes is filled with tears…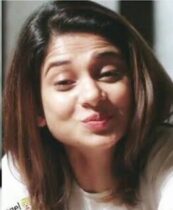 maya: dollu..my mother thought that iam mad because I  always talk to you..and always cry..but you know why I always cry and talk to you…
maya cries and she thinks..
A FB IS SHOWN:
one day maya and prerna were eating icecreams in a shop and suddenly maya faints which shocks prerna…prerna immediately pour water on her face to wake her up…
Prerna: please get up maya .. what happened to you suddenly??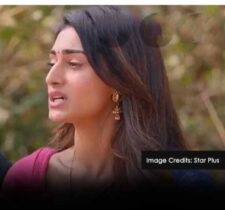 prerna gets scared as maya still doesn't wake up so she immediately takes her to hospital and later doctor examine maya and call prerna who was waiting outside the icu….
Prerna(in scared voice): doctor is she alright?? She is fine right??
doctor's face becomes dull..
Doctor: no madam…she is suffering from brain cancer..
prerna gets shocked and catches her head and cries…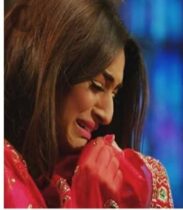 doctor: madam…there is no use in crying..instead of crying you have to become a strength for maya..you should give her courage and if you cry like this then the patient will only suffer because every patient needs happiness and peace..
Prerna: how can any patient be happy hearing this disease doctor??
Doctor: see madam..happiness can cure even dangerous diseases so please try to understand..you should make her feel happy…if you cry like this then patients Will also lose their happiness only..do you understand??
prerna wipes her tears and nods her head…and suddenly maya shouts which shocks  the doctor and prerna…
Maya shouts: what?? do I have brain cancer huh??
prerna and doctor looks shocked at maya…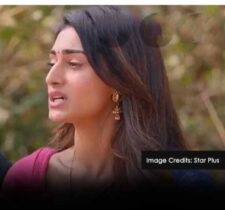 prerna: a..ac.. actually n..no maya… doctor was just..
maya interrupts with tears …
Maya: stop it prerna… don't lie to me..I heared every conversation…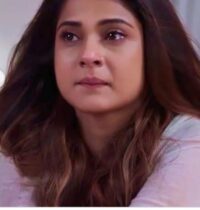 .prerna gets shocked…
Doctor: don't get scared miss.maya…ut is not AIDS to get scared..it can be cured because in 100% brain cancer people 75% people have been survived..so don't worry…if you always be positive then nothing will happen to you..
maya gets tears and runs and hugs prerna..
Maya: prerna di..iam ready to face this struggle..iam not scared of death also..even if death comes then..
prerna keeps her fingers on Maya's lips…
Prerna : shut up maya! don't even dare to talk about death..I know you are courageous so just stand and fight and don't give up…I always support you maya…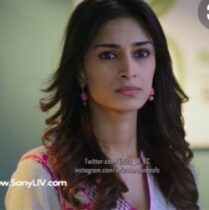 maya hugs prerna..
Maya: ok sorry di.. I won't talk about death next time..I will fight against this disease..let's see who wins..it's maya Sharma vs brain cancer
Prerna smiles at her courage and says: surely maya Sharma wins…
both sisters smiles and hugs each other…
Maya: iam not scared about me now but iam scared about our parents di..if they know about this then…
Doctor: miss maya and prerna..please don't inform this to your parents as your mother is heart patient and if she gets any shock then it will affect her heart as iam handling her disease… don't inform to your father also because sometimes they will blabber the truth at some circumstances…
both nod their heads ..
Doctor: one advice to maya Sharma..
Maya: yes doctor..
Doctor: always keep yourself busy atleast by talking with someone to avoid your illusions because if you sit alone then you will keep thinking about this disease but if you speak with someone then you will feel peace which is more important in this time.. understood maya??
Maya: yes doctor…
so prerna and maya reaches their home after their consult with doctor…
Prerna: maya..go and have food and sleep well so that you can enjoy with your friends tomorrow…
Maya: ok di…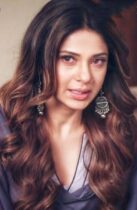 suddenly asha comes there..
Asha: what the hell is going on here prerna??
prerna and maya gets tensed but somehow they hide their anxiety..
Prerna: what do you mean by that mom??
Asha: I mean..how can you decide to let maya go out and enjoy??
Prerna: what's wrong in that mom?? I don't know why you always don't let maya outside like ne…she is also a human..so she have rights to enjoy and explore the outside world mom…
asha gets irritated..
Asha: prerna.. I know you care for your sister so that's why you are asking for her rights but iam her mother so I too care for her and that's why I don't let her outside..
Prerna: then you are allowing me to explore and enjoy outside world?? Then it means that you don't care for me huh??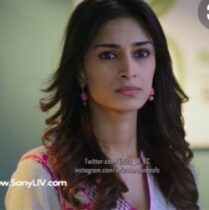 asha: no beta ..it's not like that ..you are matured so I allow you to go outside and enjoy as you are capable to face any problems but maya is childish so I cannot allow her as she is not capable to face her problem because she is still childish and not matured like you.. if any problem comes to her then what will do?? Iam scared to send her out and that's why I don't allow her….
Prerna: maa..you also please understand that only if she goes outside and explore then only she can get matured and capable…
asha gets angry…
Asha: prerna..be in your limits..I know what to decide for each one so don't try to get whatever you want..if you again think to take maya out then the worst consequences will happen in this house.. remember that…
telling this asha goes angrily while prerna stands angrily…and maya comes to her..
Maya: prerna di.. don't worry I will be happy inside the house atself….
Prerna: but maya..you need enjoyment so that you will feel happy and will forget about your disease which leads to cure ….
Maya: it's okay..I have a beautiful gift with me and I will enjoy with that because I love it so much…
telling this maya goes to her room while prerna stand there sadly…
Prerna in mind: I thought if she goes out and enjoy then she won't think about her disease so that she will be happy always but if she is there alone here then she will think about her disease…iam also going to college..if I don't have college then I would have always been there for maya but what to do it's our bad fate…
prerna prays to god by closing her eyes…
Prerna in mind:'ohh god… now you are only there for maya.. please don't make her think about her disease and make sadbut please keep her happy even if no one is there with her and also cure her disease soon please'..
tears fall from prerna's eyes while praying and finally she finishes her prayer ang goes…
after two to three months…
asha sees maya talking with her doll and smiling….
Asha in mind: what happened to this maya?? This three months maya became mad. . she is talking to her doll and smiling herself .. even before three months she used to be alone but she won't be like this but this three months maya is behaving like mad…
asha goes and pulls the doll and throws..which shocks maya…
Maya: maa what did you do?? Why did you throw my doll??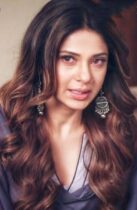 asha: because you are talking with that..
Maya: what's wrong in that maa?? I feel alone so iam talking to that..if you allow me outside then I won't talk with this….I want to share my heart with someone but there is no one to share and that's why iam sharing with my doll…
Asha: before three months also you were alone only but that time you dint share with this doll??
Maya: maa.. that's different time..I can't answer for that and all..now please leave me peacefully…
maya takes her doll from down and sleeps by hugging it….while asha stares her…
Asha in mind: maya is not even listening to me…better I will find a solution for this…
asha thinks for a while and gets an idea…
Asha in mind: ' if I keep her in mental asylum for somedays then she will become normal.. nowadays she is always talking with that doll and crying…I will make her normal and this is the only way I can treat her because I tried for 3 months but no use but if I send her to mental asylum then she will change….'
next day asha takes maya to mental asylum by fooling her without the knowledge of prerna…and leaves her there and comes back home while prerna searches for maya after she comes from college…
Prerna: maa where is maya??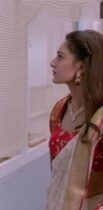 asha smirks : I left her in some place as she gone mad and she will return once she gets normal..
prerna gets shocked…
Prerna: what?? Do you think your own daughter is mad maa??
Asha: what to do?? I have noticed her for three months …she is always talking with the non living thing and suddenly she is crying and what's all this indication?? I tried to change her but I couldn't so I thought to change her through other way that's why I left in a place where she will change..
prerna gets angry but controls…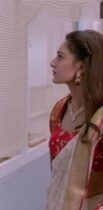 prerna: maa..she was talking with that doll to ignore her lonliness..if you had allowed her to meet her friends then she won't have talked with dolls..
Asha: but before and all she was not like this right?? Before three months also maya was alone but she dint talk with dolls and all then what happened now??
Prerna: that is past and this is present..the mind of mode will change according to convenience and now maya mind wanted to talk with someone but you dint allow so she started to share it with her dolls… what's wrong in this??
Asha smirks: prerna nowadays you too became evil in this three months like maya.. I don't know what happened to you both??..better shut up and do your work or I will send maya very far where you cannot even visit her ….
Prerna: ok..I'll be silent but tell me where did you send her??
asha smiles evilly..
Asha: I won't tell you…
Prerna: maa… don't separate us please….(she cries)
Asha smirks: then you should do a favor if you want to see your sister …
prerna become upsets but agrees..
Asha: then promise me in my name…
Prerna: in sake of my sister I can sacrifice even myself so I promise you in your name mom…
asha smiles evilly…
Asha: then you have to marry a 45 year old man…
prerna gets shocked..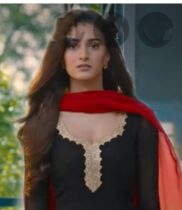 prerna: what?? How can I??
Asha: if you agree then I ll tell the place after your engagement and will bring maya home after your marriage or else maya will stay there forever… because I have contacted that owner of that place too…
prerna cries and agrees in sake of her sister….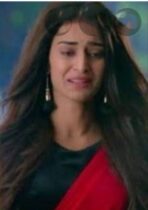 while asha smirks and goes away….
FB ends…
Maya : dollu.. I never knew about my mom blackmiling prerna but here there is a good sister(nurse) who knows that iam not mad have helped me to know what happened in the house by watching secretly …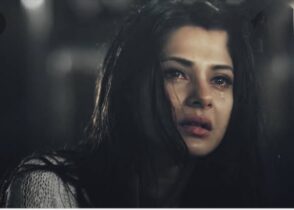 maya: now I have to escape from here atleast to rescue my sister…I have to think what to do ..
maya gets an idea..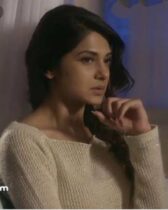 Maya: dollu…we can escape through that toilet window okay??
so maya writes a letter to that sister and keeps under her pillow and goes to toilet and somehow jumps out from toilet window but someone who was passing by sees it….
Maya: hifive dollu…(maya funnily hifives her doll) come lets go fast before anyone sees..
so maya runs from the asylum but someone catches her outside the asylum who was watching her escape through window and starts to shout…
Stranger(shouts): security…I have caught a girl who was escaping from toilet window… come and take this mad girl….
precap: komolika and mishka ugly fight.anurag and prerna fake engagement.nivedita falls on pragya.