Hey all!!!!
Recap: Intro of all leads…
Scene 1
Dev and his sisters rush to the hospital.
Dev: Who has admitted ma in this small hospital?
Neha: Bhai, what is there in size of hospital. Come, let's look at ma.
They ask in reception and goes to her room.
Ishwari is in unconscious state. Doctors and Sonakshi is treating her. They see their driver standing there.
Dev: Who brought ma here?
Driver points to Sonakshi.
Dev gets angry.
Dev: Why did you bring here? Why ma is not opening her eyes? You made a mistake.
He scolds continuously. Sona gets angry. She is about to speak. Just then, Ishwari gains conscious.
Ishwari: Dev…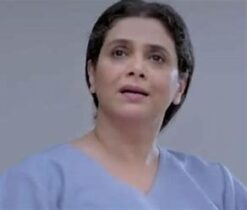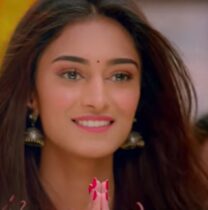 Sona: aunty, are you ok now? How are you feeling?
Ishwari smiles.
Ishwari: I'm fine.
Doctor: Dr.Sonakshi, you did good by bringing her here. She got minor attack. Sir, you should thank her. She saved your mother today. Come to my cabin to discuss about your mom's health.
Dev looks at Sona and leaves with doctor.
Neha and her sisters meet Ishwari.
Neha: Sorry for my brother's behaviour.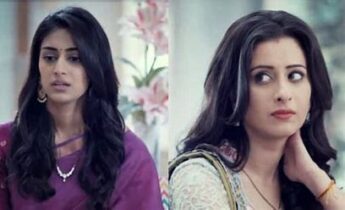 Sona: Yes, he is such a rude. Mr.Obhodro.
Neha: Sorry, my brother is not rude at all. But he will get worried if his family gets into trouble.
Ishwari: Yes Sonakshi. I apologize on behalf of him.
Sona: No need aunty. You take rest. I'm leaving.
Nikki: Are you also a doctor?
Sona: Yes, I'm a dietician.
Nikki: Oh great.
Sona greets them and leaves.
Rhea: Ma, she is beautiful nah?
Ishwari: Yes, she is more beautiful by her inner heart.
Nikki: She also seems to be Bengali.
Neha looks at Ishwari and smiles thinking of something…
Scene 2
Prerna reaches college.
Staffs wish her…
Prerna: Thanks mam.
She goes and search for someone.
She asks her fellow classmates for Nandhini…
They tell her that they have not seen her.
She then see a new wall of fame board with Anurag name in it.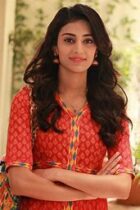 Prerna: Sir, what is this fame board?
Staff: This is to felicitate our toppers.
Prerna: Who is he?
Staff: He is your senior. He is the best student of that set. You don't know him?
Prerna: No…
Prerna then see Nandhini's name and gets excited.
Staff: I know the reason for your excitation. But I have doubt. Didn't you ever get jealous of your friend Nandhini?
Prerna: Sir, she is not just my friend. I treat her as my unbiological sister. I want her to get succeed and to stand on her own legs.
Staff: She is the best student of your set. But you win hearts always.
Prerna: Sir, I have everything. But she has nothing. She has to make her empire by herself. So, I will always be with her guiding her to build her world.
Staff: She is lucky to have you.
Prerna: We both are lucky to have each other.
Staff smiles and goes…
Meanwhile Anurag comes and meets the same staff.
Anurag: Sir…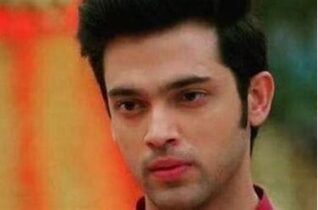 Staff: Come Anurag, Look at that board.
Anurag falls on his feet and seek his blessings.
Staff: Get up Anurag, you always have my blessings. What special today?
Anurag: I'm going to company for the first-time sir.
Staff: All the best. Do well. You should come first in this too.
Anurag: No sir, I will do my best but I don't want to beat my brother. I want him to be the first.
Staff smiles.
Anurag: Why are you smiling?
Staff: Just now I spoke with a girl who will do everything for her friend. Now you are saying the same thing.
Anurag: I heard your talk.
Staff: Anyways, it's time. I'm leaving. All the best for your work.
Anurag: Thanks sir…
He leaves…
While leaving Anurag sees Prerna playing with butterflies and smiles…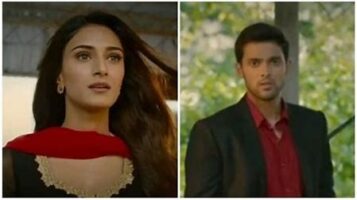 A phone call comes and he talks by turning his face. Prerna while playing comes and hits him. She is about to fall but he holds her.
They both have an eyelock…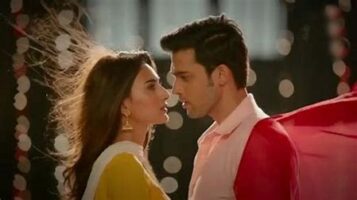 (EK Dil Ek jaan plays)
Prerna then breaks the lock.
Prerna: So sorry. Are you Anurag? I just now saw your photo in the wall of fame. Congrats.
Anurag (blushes): Thanks. What's your name?
Prerna: I'm Prerna, your junior. Today is my birthday, here is the chocolate.
Anurag is surprised.
Anurag: Happy Birthday. So sorry, I don't have anything to give you.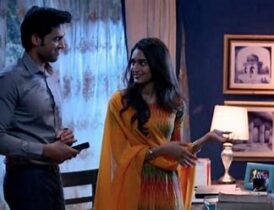 Prerna: It's ok. I don't need anything. Ok bye, I'm searching for my friend.
She leaves…. Anurag sees the chocolate and smiles….
Scene 3
Dev: Ma, let's go home.
Ishwari: Before going to home you need to do one thing.
Dev: What?
Ishwari: Apologize to that doctor girl.
Dev: Who? Sonakshi?
Nikka and Rhea are surprised.
Nikki: Didi, for the first time, bhai remembers a girl name.
Rhea: Yes.
Neha: Nikki, Rhea how about her becoming as our bhabi?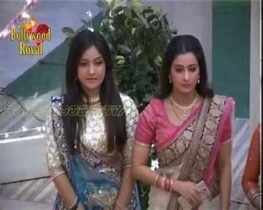 Nikki: Wow, I'm ok with this.
Rhea: Even me too. She is the perfect pair of him.
Neha: We should unite them.
Nikki: This is our mission from now.
Ishwari: Yes, Dev. Today is her birthday, but you scolded her.
Ishwari tells Dev about her good nature which surprises Dev.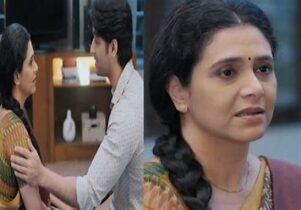 Ishwari: So apologize her.
Dev: Ok, I'll apologize her and come.
Neha: No bhai, don't go like this. Today is her birthday, so go with some flowers and apologize.
Dev: for what?
Nikki: Bhai we are telling nah… Buy some flowers and go.
Dev is puzzled…
Dev: Ok…
A doctor comes…
Dev: Where is Sonakshi's cabin?
Doc: For what?
Dev: Just to meet her.
Dev: She left. Actually, she is off today due to her birthday. She just came to admit your mom. And don't worry you can meet her tomorrow.
Everyone are surprised.
Dev: Why?
Doc: She is from your locality and your mom needs a dietician now to monitor her health. So, she will come to your home for work.
Ishwari and girls are happy!!!
Dev is puzzled and also surprised!!!!
They reach home…
!!!To be Continued!!!
Precap: Sona, Prerna's birthday party….Prerna and Dev meet their friends…
P.S: Guys, I'm going to introduce a new pair. Actually they are one of my favourite pair….I thought to write a ff on them separately but due to lack of time, gonna add them in this.
Guess who is gonna be the new pair in comments…