Hey guys!!!
Recap: Devakshi & AnuPre's dance!!!! Behir's fb!!!
Episode 6
Scene 1
At morning Ishwari, Dev, Nikki and Rhea send off Neha and Mahir to Kolkata.
Dev: Neha, whatever happens, be strong.
Neha: Sure bhai.
Ishwari hugs her. They both leave.
Dev leaves for office with Rhea. And Nikki leaves for college. Ishwari then goes to Sona's house. Asha welcomes her and serves tea.
Asha: It's a pleasant surprise. I think Sona will come to your house from afternoon as she has work in hospital.
Ishwari smiles and struggles to speak.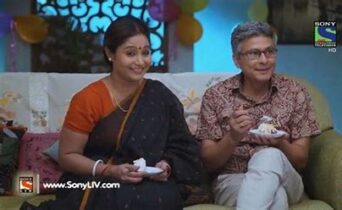 Bijoy notices that and ask her to open up.
Ishwari: Ok, I'm sorry for asking this too early. Will you allow Sona to be my bahu?
Asha, Bijoy and Dadi are shocked.
Asha: Ishwari ji, we didn't even think of her marriage.
Bijoy: But Asha, someday you need to marry and give her, right? Why can't we make with Dev?
Ishwari smiles. Asha is surprised.
Asha: Yes, that will happen someday. But Sona has dreams to fulfil. I don't think that she will agree for an arranged marriage.
Ishwari: Asha ji, I think they both like each other and they have something attracted by each other.
Dadi: I agree with this. Asha, let's give a chance to this relation.
Ishwari: Yes, I have brought Dev's kundali with me. We can go to pandit ji and ask about matching too.
Asha: But before this, we need to tell you something regarding Sona's twin.
Ishwari: I know that. Pandit ji told everything.
Asha smiles…
Asha: Ok then, I'll come with Sona's kundali.
Ishwari and Bijoy smiles. Dadi prays that everything should go well.
Scene 2
Moloy sees Mohini walking restlessly. Nive also come there.
Nive: Ma, why are you so restless?
Mohini: Komolika is coming today. My motive will be fulfilled.
Moloy: Your motive will never be fulfilled. Don't play with kids life.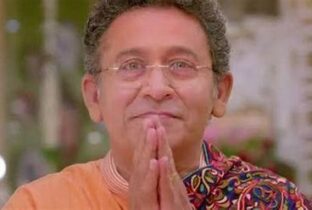 Saying this, he leaves for office.
Mohini: Nive, where is Anurag?
Nive: He went on a date with Prerna.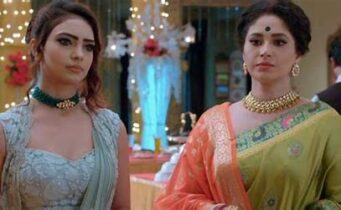 Mohini gets angry.
Nive: Ma, in this matter, I'm with papa. He is right, don't play with their lives.
Mohini: Shut up Nive.
Just then Komolika enters.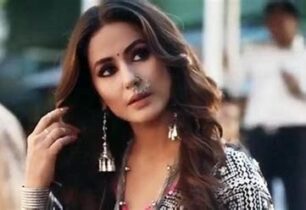 Mohini and Nive smiles seeing them.
Mohini: Beta, how are you?
Komo: I'm fine aunty. Nive didi, how are you?
Nive: I'm fine.
Komo: Didi, I brought you gifts.
She gives gifts to Mohini and Nive.
Komo: Where is Anurag and uncle?
Mohini: Uncle went to office.
Nive: Anurag went for a date.
Komo is shocked.
Komo: Where?
Nive: I don't know.
Komo angrily eyes Anurag's picture hanging on the wall.
Mohini sees her angry and gets happy as her possessiveness will make Anurag and Prerna to part ways.
Scene 3
Anurag picks Prerna.
Prerna: Anurag, where are we going today?
Anurag: That's surprise.
Prerna: Yesterday only, I came to know about you and now I'm going on a date with you as my future husband.
Anurag smiles.
Anurag: You know what, I'm very happy to go a ride with the girl I love the most.
Prerna: What made you to love me?
Anurag: When I saw you for the first time, I got an instinct that, the feel I go seeing you now will be the same even if I see you after many years.
Prerna smiles and lies in his arms.
He drives and stops in a park. But no one is present there.
Prerna: Is this any private land?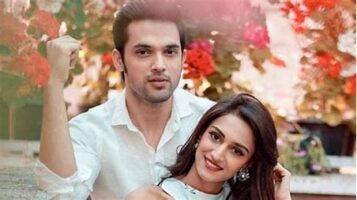 Anurag: Yes, this is our family's land. We made as park. Children will play here at evenings.
Prerna smiles and they both walk in.
They hold hands and walk for a long time smiling at each other.
Just then, Anurag stops and shows her a spot where it is fully filled with heart shaped balloons and a cake featuring their face on it. Anurag bends down on his knees and proposes her with a diamond ring.
Prerna smiles.
Anurag: Why are you smiling?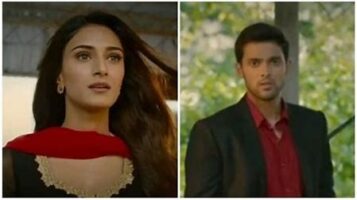 Prerna: I have already accepted you as my hubby.
Anurag puts the ring on her finger and they both share a kiss. They cut the cake and happily feeds each other.
Meanwhile, Komo tracks Anurag and comes there with Mohini. Komo gets angry seeing the setup.
Komo shouts Anurag. Prerna and Anurag see her and he gets shocked…
Scene 5
Dev sees Sona sitting alone at café. He wonders if she has not gone home and comes to her. Sona sees him and surprised.
Sona: Mr. Dixit?
Dev: You can call me as Dev.
Sona: Ok, what are you doing here?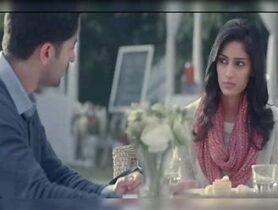 Dev: I should ask that? What are you doing here alone? You didn't go home?
Sona: I have informed your mom regarding that. I'll be going at noon. And also gave instructions for morning.
Dev: Ok, why you look dull?
Sona: Nothing like that? Do you need coffee?
Dev: No, I don't want anything. You can share with me anything.
Sona gets teary eyes.
Dev: What happened?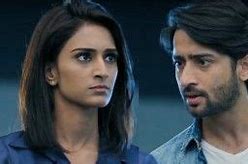 Sona: Dev, why can't girls go for work freely. Why are they binded with all the pressure?
Dev is confused.
Sona: Why the men always be a poaching animal to women?
Dev: Sona?
She cries, he consoles her.
Dev: Please tell me what happened?
Sona: Today morning, I got a call and rushed to hospital immediately to attend a patient. But he faked the call and tried to molest me. I pushed and injured him and came.
While saying this, her voice breaks.
Dev: Sona, you did a good job. Why are you crying?
Sona: I'm crying thinking of the situation of girls. I was bold enough to beat him and come but if it was some other girl, then?
Dev: We'll punish him?
Sona: No, that can't be done. He is one of the trustees of that hospital and now the hospital wants me to apologize to him orelse he might stop funding.
Dev: What rubbish is this?
Sona: Yes, I'm getting angry.
Dev: Come with me Sona.
Sona: Where?
Dev: Come with me.
He drags her and drives his car off. He ask his driver to leave her scooty at her house.
Scene 6
Mahir and Neha comes to the hotel.
Mahir: Neha, you get freshen up and eat. I'll meet Bela and come.
Just then Bela shows up.
Mahir is surpised.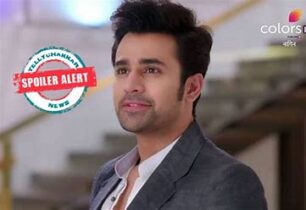 Neha gets happy seeing her and hugs.
Bela: How are you Neha?
Neha: I'm fine. How are you?
Bela: I'm also fine.
Mahir: I thought to come to your house.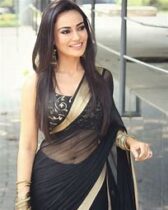 Bela: I came to know that all the designers are going to stay at this hotel for safety reasons. So, I came here to surprise you both.
Neha: Ok, you guys carry on. We'll meet later.
Neha leaves. Mahir and Bela come to the room.
Bela hugs him.
Bela: Now a days, I miss you a lot.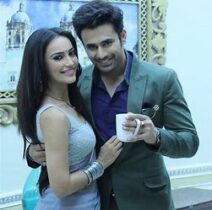 Mahir: Even me too.
Bela gives him a locket.
Mahir: What locket is this?
Bela: It is a sacred locket I got it from Kali ma's temple. Have it.
She ties it on his hand.
Mahir: You know something, Dev is slowly falling in love with a girl.
Bela: Who?
Mahir: Her name is Sona.
Bela: show her pic.
Mahir takes his phone but unfortunately it gets switched off.
Bela: Ok, I'll see it later. Now go and get freshen up.
Mahir smiles and leaves.
After sometime, Neha comes down to eat. There she sees Nive. Nive too see her. They both are shocked. Nive gets emotional and goes to hug her!!!
!!!To be Continued!!!
Precap: Mahir meets Prerna and gets shocked!!!