hi friends!! Thank you for everyone who supported me in this FF.. here is the first episode ☺️.
the story will start from young naira's age…I mistakingly wrote young nairaa will be shown on fb but the story will start from young naira only….
singhania house:
singhania house is filled with happiness everywhere…naira is seen playing with naksh…
naira: naksh bhai….
Naksh: tell me little princess..
naira makes a puppy face and..
Naira: will you do whatever I asked you to do?
Naksh smiles and : it's my pleasure to do your commands miss.naira. so please tell me what I should do?
naira smiles…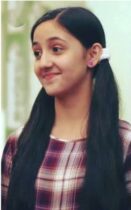 naira: then you should play hide and seek with me…okay?
naksh makes a face..
Naksh: should I play with you?
Naira: yes…
Naksh: no chance…I have grown up so you play with Avni who is little like you okay?
naira makes a puppy face and..
Naira: ohh you have grown up huh? Mumma told once everyone grows they should get married but why you dint marry??
Naksh: what? Do you want me to get married? If I get married then how will I play with you?
Naira: that's why I told you to get married because nowadays you are not playing with me and atleast I can play with my bhabhi if you get married….
naksh makes a face while naira laughs…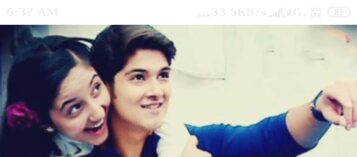 naira: I know you became jealous now…
naksh becomes furious and starts chasing naira…
Naksh shouts: hey stop…I won't leave you today…
Naira shouts: I won't stop..if you can then catch me….
telling this naira runs and suddenly she hits Avni…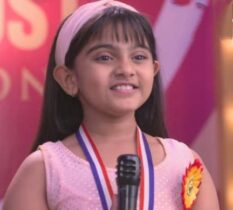 avni: why are you running like this naira?
Naira: naksh is playing with me..he is the catcher..so iam running like this..you also come with me so we both will hide from him and make the catcher irritate…
avni smiles…
Avni: yes..nice idea..we should not make him catch us..
Naira: yes…
naksh sees Avni and naira standing there and calls Avni..
Naksh: hey Avni..come and join with me so that we will teach nice lesson to naira..
Avni: you are cheating naksh bhai..catchers should not get help from runners to catch other runner….but you trying to get help from me…so you are cheater…
avni laughs and both runs while naksh thinks..
Naksh POV: what is Avni talking about? What catcher and what runner??iam not understanding anything….
then reality strikes naksh..
Naksh POV: Ohh..when I told naira that I won't play with her she made a plan to make me play…what a mind she has!!now I won't leave her…
so naksh starts to chase naira and while chasing he comes close to naira to catch her…
Naira shouts: Avni..please save me..he is going to catch me…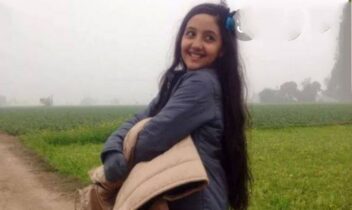 avni thinks to save naira from naksh catcher so she makes a plan and goes to akshara…
Avni: mumma…mumma..
akshara sees her….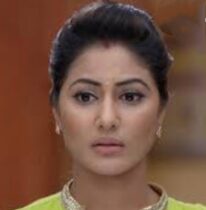 akshara: yes..beta.. what happened?
Avni: mumma..naksh bhai is going to beat naira…please come and save her…
akshara is shocked..
Akshara: what??wait I will come now but why he is beating naira?
Avni: mumma naira called him for playing but he refused and so naira insisted him to come so he started beating naira for disturbing his sleep…
Akshara: ohh.. this naksh won't change at all.. always beating for silly things…
so akshara goes to catch naksh while Avni laughs…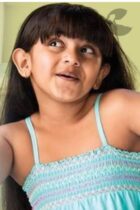 avni POV: hahahaha…I saved naira now…lie always helps us…..thank you lie…
avni smiles while akshara goes and sees naksh chasing naira and she goes and holds his ear and twists his ear…while naksh shouts in pain……
Naksh: aaaaahhh.. mumma please leave me…it's paining…
Akshara angrily: let it pain..then only you will change…
Naksh: but why I should change?
Akshara: beating a little girl for disturbing your sleep right?
naksh is shocked while naira and Avni do hi fi in front of him for stopping him from catching naira….
Naksh: sorry mumma…
Akshara: so this is the last warning naksh and if I heared you again beating naira then I will give you knocks on your head understood?
Naksh: alright mumma…
telling this akshara goes while naksh comes angrily to naira and Avni..
Naksh: so..this is planned by you guys right?
Naira: yes…you was chasing me continuously so I got tired and so to take a break for some time I made Avni to stop you from chasing me…how was our plan?
Naksh: very superbb!! Wait and see I won't spare you guys now…
naksh catches Avni and naira and gives knocks on their heads….
Avni shouts: mumma….
naksh shuts avni's mouth and…
Naksh: ok don't shout..I will leave you guys…
so naksh leaves naira and avni…and so Avni and naira teases him…
Naira: so naksh bhai can be controlled using mumma…
telling this both laughs while naksh becomes furious and takes water bottle and pours on them and laughs…
Naksh: I couldn't catch you but I took revenge…
naksh laughs and goes away while Avni and naira looks each other with wet …
Naira: now mumma will scold us hard..
Avni: yes…we are gone now…
telling this both goes and someone sees this happiness by hiding behind a wall and laughs evilly….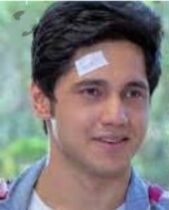 naman pov : how long will this house be happy?? Naitik..you snatched everything from me…now it's my turn to pay you back…wait and watch…my first target is your daughter naira…. hahahaha…my good luck starts and your bad luck too started…
so he hides there atself and after sometimes Rajshri announces for a family picnic to everyone and Everyone gets happy and they get ready for it while that man( naman) laughs evilly…
Naman POV: today god is even favouring me…I thought how to kill naira in this house but he made himself a good path to me…now I can easily kill naira outside and snatch 1st happiness from naitik…
thinking this he laughs evilly…while everyone gets readied and comes out taking their belongings for picnic and akshara calls Shwetha(akshara friend)…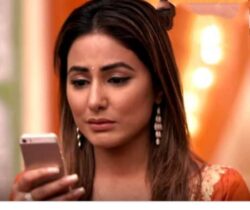 shwetha: hello…how are you akshara?
Akshara: iam fine…and can you do a favour?
Shwetha: what's it?
Akshara: do a favour by coming with us to a family picnic…
shwetha gets happy hearing it…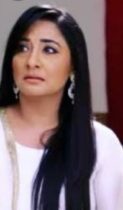 shwetha: wow..picnic..then I will come for sure…
Akshara: bring Neil and your husband too…
Shwetha POV: if I bring them both then they will never allow me to enjoy..prakash will call me to sit with him and this Neil will torture me asking silly questions always…no..I won't take them along with me…
Shwetha: sorry akshara..Neil and prakash went out of station..
akshara becomes upset..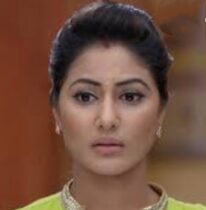 Akshara:ohh..I thought Neil will enjoy with naksh and prakash will enjoy with my husband…but it's okay…atleast you come ..
Shwetha becomes happy: ok..
telling this they cut their call..and Shwetha jumps in joy while bebe(shwetha's mother in law) comes and look at her shocked…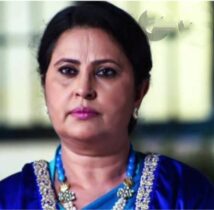 bebe: why are you jumping as if you came from mental hospital?
shwetha looks her sternly..
Shwetha: dear mother in law don't mock me always…I was happy because my friend called me for a picnic..
Bebe: ohh..then take Neil and prakash along…
Shwetha fakely smiles and says: no..this picnic is not family picnic but it's a friends picnic so I can't take them…
Bebe POV: I know you are lying..you won't change at all…I think you will change only by Neil's bride in future…
Bebe: ok..then go carefully…
shwetha smiles happily…
THE SCENE FREEZES..
precap: a garland falls on naira's neck when she steps out from singhania house. Naman makes young vansh shoot naira.vansh shoots…