Hello i am back guys do let me know are u liking the story or should i stop
One more thing i wanna know as u all know our immj2 is going off air so will u read the ff after that?
I m in no mood to add much pics bear it for today
So epi starts here
Next day
Scene 1
Riansh is sleeping on Terrace in each other's arm
Riddhima opens her eyes and see vansh is sleeping like a baby hugging her
Riddhima – Awww…my hubby is looking so adorable
Suddenly vansh wakes up holding his head
Vansh (holding his head) – Aaahh!! my head..
When did i slept riddhima we were talking na..
Riddhim -,vansh relex u slept while talking
Come get up i will give u coffeee
And everyone must have come by now
They both goes to room
Scene 2
Everyone is back in mansion
All are having brkfst on dining table except vansh
Siya (teasing) – How was your day bhabhi! You and bhai enjoyed na😉
Ishani(teasing) – Terrace ki halat bta rhi thi how much u both enjoyed😉
Riddhima (blushing) – Stop teasing me yr..😊
Suddenly a loud scream of someone is heard and the whole mansion is shaking now
Someone again scream
Ridddhiiiiimmmmmmaaaaaa!!!
Riddhima (perplexed) – vansh!!
Riddhima's pov
Why is she screaming this much
Shit!! Did he get to know abt my yesterday's stunt if yes than i. M dead Bappa plz save me
POV ends
Vansh descends from stairs with blood shot eyes shouting riddhimA's Name
He comes to riddhima and holds her arms tightly
Vansh (angry) – how dare you to do this with me😬
Riddhima (in tears) – Vansh plz leave me ..what happened
Vansh (shouting) – Oh really u don't know what happened..
Don't be this much innocent riddhima
Dadi – vansh what's these way to talk to ur wife
Vansh (angry) – Nobody i repeat no body will speak between us😬
And he drag riddhima with full force to their room
Riddhima is shouting to leave her but he didn't pay heed
Vansh enters in room and throw her on bed and closes the door
Riddhima (crying) – What are you doing vansh plz calm down😭
Vansh goes near her and keep his one leg beside her on bed and hold her jaws tightly in his hand
Vansh – What u did with me yesterday's night
Riddhima (stammering)- I didn't do anything vansh
Vansh makes her stand forcefully
Vansh (angry) – So you are not telling me the truth should i also give u truth serum Like u gave me last night (shock lga lga lga shock lga..kis kis ko lga yr hr br vanshu deta tha riddhu ko to i thought kuch naya krte h😝)
Riddhma felt earth slipped beneath her legs
Riddhima (stammering) – Va..vansh..wo..i..
Vansh(shouts)- Don't u dare ..to say that u didn't .. Because i know u did this
Riddhima (crying) – How did u got to know
Vansh (angry) – I am Vansh raisinghania
Nothing can be escape from my eyes
I saw the serum's prescription in your almirah
And because of that serum i slept and didn't remember having a terrible headache
Am i right or am i right
Riddhima bow down her head and sobs
Vansh hearts ache seeing his lady love crying miserably in front of him but he can't forget what she did with him
He holds her arms tightly
Riddhima (crying) – Va.. Vansh leave …me your are hurting me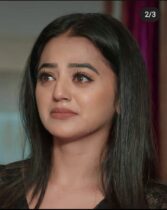 Vansh realize his grip was extremely tight he immediately leave her leaving his mark on her hands
Vansh (smilimg sarcastically) – I am hurting and what u did was fair enough right
Riddhima (cupping his face) -I am sry vansh .i didn't have any other option
I know  u send bhai for purpose and i did this to know i am sry vansh😭
Vansh(shouts) – Didn't have any other option
Seriously riddhima
U didn't have any option so u did this..
Amazing
(Holding her arms again) – Now tell me what i blurted out in front of u
And dare u to say lie😬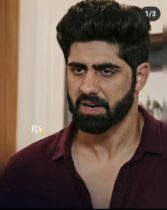 Riddhima looks at him..
Flashback starts
Riddhima brings drink for both of them and adding truth serum in vansh's drink
After having drink vansh started feeling dizzy and he lay on matrix
Riddhima (cupping his face) – vansh !! What u did today tell..me why did u send bhai..
Vansh (semiconsious) – I love..u sweetheart
Riddhima cries listening this
She kisses him on forehead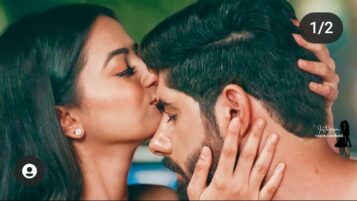 Riddhima – I love u too vansh plz tell me what u did today..
Vansh (semiconsious)- I…went to hospital when u were sleeping..
And got to know that on our wedding day..
That doctor who came in mask was vikram..
Riddhima gasps listening this
Riddhima (petting his cheeks) – Van.. Vansh what happened next..what else u know..tell me jaan plz
But he felt unconscious..
Riddhima sleeps hugging him
Flashback ends
Riddhima is sobbing  and Vansh is numb
Vansh's PoV
Thank god i said this much only what if i told her full truth damn!!
Pov ends
Riddhima (crying) – u know i forbid u to do this.
I m sry i shouldn't have done this but..
Vansh (shouting) – But what
What i did..trying to find out my wife's culprit.. that's my mistake
Riddhima (crying) – No.. Vansh plz
Vansh (shouts) – Shut up!! Just shut up..!!
Mujhe nhi pta tha riddhima tum mere pyr ka uh najayas fayda uthaogi
U did that surprise drama just to know my truth right
Riddhima (cupping his face) – No..no.. Vansh that's not true i really wanted to be with u..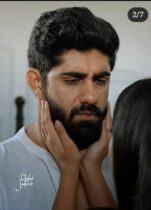 Plz maaf krdo vansh i won't do this again😭
Now vansh is also in tears
Vansh – Yes i hide that from u.
But what u did was right do u think that was right
U are also hiding so many things from me..
You are hiding vikram's identity from me
You are hiding your health condition from u
What should i do should i give truth serum to u to get to know
Will it be ok!!😬
Riddhima holds his hand – I am sorry vansh
Mujhe kuch smjh ni aya tb kya kru.or kya nhi..
Plz maaf krdo..
Vansh (with tears) -You hurted me alot riddhima..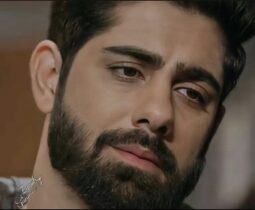 Now plz leave me alone i don't want to hurt u in my anger..
Riddhima (trying to stop him) – Vansh plz listen to me..
But he stromed out of the room angrily
Scene 3
Ishangre's room
Angre is doing something on laptop and ishani comes
She snatch laptop from him and sits in his lap
Ishani – How boring angre
You are not paying attention at me nowdays
Angre( irritated) – Jaan plz i m doing something imp right now plz don't distrub
Ishani – What are u doing more imp than your wife..😒
Angre (serious) – Vansh bhai send me purposely yesterday i am trying to find out what he did in my absence and why he behaved like that with sona in morning
I am telling u ishani we are missing something
Ishani (in anger) – Vansh bhai sona!! Vansh bhai sona!!😬😬
All day u keep thinking abt them only
I am fed up with this angre
Do u remember when we spend our quality time since i woke up from coma..
I know they are important for u but what abt me..am i not important for u..
Angre (trying to hold her) – Jaan it's not like that..listen to me..
Ishani (jerking him) – I am only listening u angre this days
But u have forgotten that u have wife and u have responsibility of Her also..
Sometimes i feel i shouldn't have woke up from coma atleast u used talked to me love me sitting by my side angre
Now i am missing that angre
my husband i m missing him
Angre (with tears)- Jaan..i ..am..
Before he say anything ishani left the room crying😭
Done for today
See i didn't give any suspense today pr vanshu ka pura sch kya h 😛 socho
Precap : riddangre pacifying Vishani (vansh n ishani )
Do comment agr iccha ho to