Hi all!!!!
Thanks for the support for the introduction episode!!!!
Here we go….
Episode 1 – Stuck with Names
Manjiri wakes Abhimanyu!!!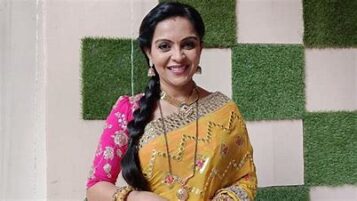 Abhi: Good morning ma…
Manjiri: Good morning Abhi. Wake up, it's time. You need to leave for Manali right?
Abhi: Yes ma, where is Neil?
Neil: Hello Bhai, I'm all set. We can leave once you are ready.
Manjiri: Both of you come soon for breakfast. Your dad, jeju, and didi went to the hospital as it is an emergency. 
Manjiri leaves….
Arohi calls. Neil sees her number and gets irritated.
Neil: This girl won't even have a job? Always calling you?
Abhi: Neil, she is my student. And she is also coming with us.
Neil: What??? no way….
Abhi smiles and attends the call.
Abhi: Hello Arohi.
Arohi: Hello sir, I called you to inform you that I reached Manali.
Abhi: But you were coming with us right?
Arohi: Yes sir, but my sister is staying here. I thought to come early as I could spend more time with her.
Abhi: Oh, that's good. Where are you staying?
Arohi: At my sister's house near Hadimba temple. You also can stay here itself sir. It is our family house. 
Abhi: That's kind of you but I'm coming with Neil.
Arohi gets stuck on his name.
Arohi: Is Neil also coming with you?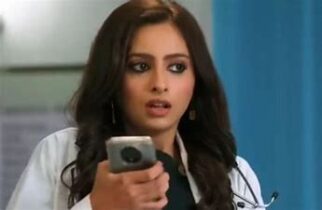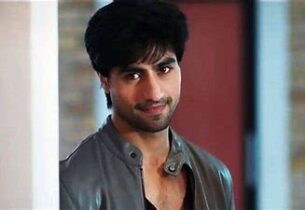 Abhi: Yes and for god sake, you both stop your tom and jerry fight.
Arohi: Tell that to him.
Abhi: Ok fine, you text me the address. We'll come there.
Just then, Arohi shouts as Akshu….
Abhi hears her and that name gets stuck in his mind. He smiles hearing that name. He feels a different feeling.
Arohi: Sir, I'll call you later.
She disconnects and goes to Akshu…
Akshu is shown burning her hand by mistake.
Arohi does the first aid and cares for her. Akshu gets emotional.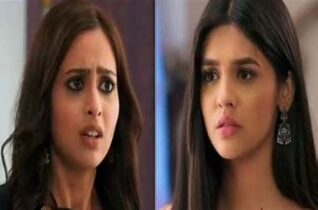 Arohi: Why are you crying?
Akshu: I see Sirat ma in you.
Arohi gets teary eyes and they both hug…
Akshu: Aru, don't cry. Wherever our parents are, they'll be proud of us.
Arohi nods yes.
Just then Neil calls Akshu….
Arohi: This name Neil follows me wherever I go.
Akshu laughs and attends the call.
Akshu: Neil, when are you coming here?
Neil: Akshu, I'm coming with my brother.
Abhi hears the word Akshu and gets the same feeling. 
Akshu: Ok, but when?
Neil: We'll be staying at his student's home. So, I'll meet you tomorrow at the office.
Akshu: Ok then come soon, as tomorrow we need to organize the camp.
Neil: Sure, even my brother will be coming to the camp as he is a doctor.
Akshu: From Birla hospitals?
Neil: Yes Abhimanyu Birla, how do you know?
Akshu also gets the same feeling as Abhi hearing the name….
Akshu: My sister Arohi also does her P.G in that hospital and she is also coming to the camp.
Neil: Is your sister Arohi?
Akshu: Yes…
Arohi and Neil realize each other and they both tell Akshu.
Akshu: That's good, so you both are staying here only.
Neil: Ok, we'll reach there.
Akshu ends the call….
Arohi: I can't tolerate this Neil.
Akshu laughs and asks her to stop their tom and jerry fight…
After some time, Abhi and Neil leave for Manali…. 
Abhi keeps on thinking about Akshu's name and Akshu also thinks of Abhi's name while working!!!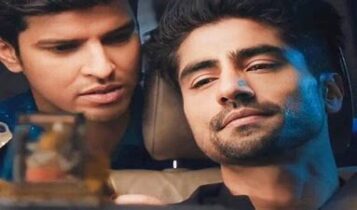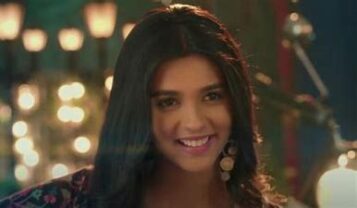 !!!!!!!!!!!!!!!!!!!!!!!!!!!!!!!!!!!!!!!!!!!!!!!!!!!!!!!!!!!!!!!!!!!!!!!!!!!!!!!!!!!!!!!!!!!!!!!!!!!!!!!!!!!!
Precap: Akshu falls on Abhi's arms……. Neil helps Arohi in cooking……..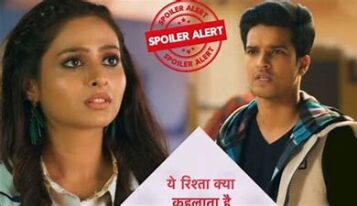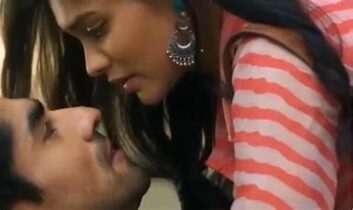 The post Love Is in the Air ft. Abhira (Episode 1) appeared first on Telly Updates.