AT GOA 
Shivaay : Bade paapa what's happeneing here ? I can't believe that you have keep these kind of thought for your daughter in law. She is from our family. She is Oberoi.
Tej : What ? It's you who says that Gauri is an Oberoi ? You yourself don't have any surname or any kind of family and that's the truth.
Shivaay : What ?
Rudra : Paapa have you lost your brain ? What's wrong with you ?
Tej : I am saying with full of consciousness only, Rudra. Shivaay it's time for you to get aware about your identity. Better ask Shakti . He is coming here with Pinky. Look at them
Tej points his finger back on the entrance and Sanky makes an entry there . They are surprised to see Shivomru
Pinky : Oh My Maata! Shivaay , Om , Rudra why you all are here ?
Shivaay rushes near Pinky and holds her hand. He wasn't able to look at his mother's eyes. Pinky gets panic.
Pinky looks Omkara and Rudra
Pinky : Before my heart beats gets lows please some one tell me what happened to my Raja beta ?
Omkara : Choti maa. As usual bade paapa made a statement which he should not have been spoken. This time he has hurt our Shivaay
Sakthi : What ? Bhaiya yeh sab kyaa hein ?
Tej : Oh Come on Sakthi !! How long you will keep secrets as always mystery ? Truth has to be come out some day just like these three captured me today I uttered your heart's secret to them. About your prince charming Shivaay that he is not a part of this Oberoi family.
Pinky : Shut up Jethji ,Aapki himmat kaise huyi mere shivaay ke baare mein iss tarah bolne kee ? Oberoi khnadan kaa sabse bada beta mera Shivaay Singh Oberoi hein .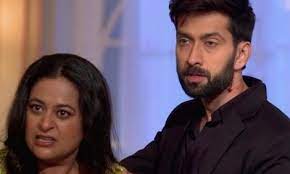 Tej : Sakthi you didn't share this with your wife ? So many years have gone and still you never told her that she lost her baby at her pregnancy. She hadmuch difficulty in conceiving a baby. But still she was adamant to have her baby years back as she was so much proud that before Jhanvi she is going to give the heir of Oberoi family. Bit fact is that her delivery was not a normal none. It was cesarean and during the operation itself baby got dead and you was much panic that how you should share this truth to your sweet heart . So you replaced a child there who was born at the same date by offering 1 lakh to the actual mother who even don't want to give birth to her son since her husband ditched her. By co -incidence she was on the same hospital at the same day when Pinky was bought for her delivery. Am I right ?
Pinky : Enough Jethji. Stop it. How dare you put dark mark on my blood? Shivaay is my blood. My son and that's the truth. Sakthi ji aap kyun kuch bol nahi rahe hein ? For god sake Speak up and tell the truth. Sakthi Ji please tell the truth.
Sakthi : Whatever bhaiya said it's the bitter truth of our life Pinky. You didn't give birth to Shivaay.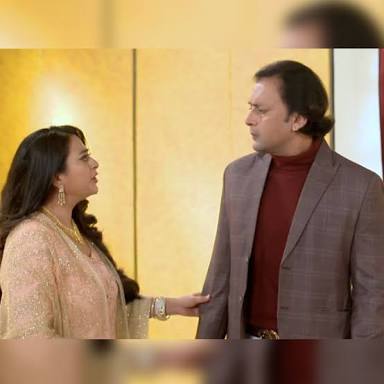 Pinky ; Kyaa ?
Omkara : Aap yeh kyaa keh rahe hein chote paapa ?
Sakthi : Haam Om , Shivaay tum donon ke bhai nahi hein . Tumhare paapa ne jo bhi kaha woh sach hein. Mein 30 saal se iss sach ko raaz banakar rakha thaa. Sirf tumhare dadi aur mere bhaiya ko iss baat ka pata hein. Kisi aur ko nahi. Pinky uske baad kabhi bhi pregnant nahi ho sakthi thi . Isliye mere paas aur koi rasta nahi thaa uss waqt tumhare choti maa jab aankh kholkar puchegi mera raja beta kahan  hein toh mein kyaa jawab doonga ? Mujhe yeh karna pada. I am sorry Shivaay .
Rudra : No , yeh sab jhoot hein. Shivaay bhaiya is always our great wall . He is our brother.
Tej : Tumhare bade bhai kee keemat Ek lakh rupaye hein. Sirf One lakh.
Shivaay gets disheartened and he was unable to say anything. Pinky holds Shivaay's hands.
Pinky : Yeh log kuch bhi kahe mein unn sabko nahi jaanti. Mata rani ne diya hein mujhe mera beta. Shivaay tum kuch toh bolo beta. Kam se kam mujhe Maa toh Kaho
Shivomru are shocked to bear the truth. Three of them are shattered .
Pinky : Om, Rudra guys at least you too talk to Shivaay. Tell him to talk bachhon. Please.
Omru comes close towards Shivaay and three of them hug and break down in tears.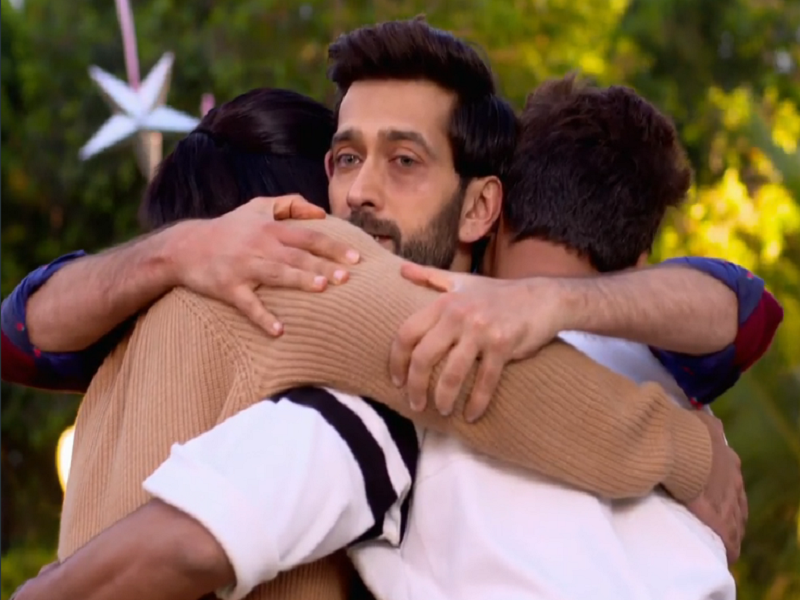 Omkara : Shivaay you are always our bhai. Chahe kuch bhi ho jaaye hum hamesha saath – saath hein.
Rudra : Shivaay bhaiya You are not alone.
Shivaay looks Omru
Omkara ; This is not your  own fight Shivaay. I don't believe in any family tag or blood. What I believe is heart's truth. You have made your brothers to grow up. Whatever be the behind story I don't want to go behind them . Be bold Shivaay, Raise your hand
Rudra : Haa bhaiya raise your hand. Shivomru are always together.
Omkara : Kuch toh bolo Shivaay. Kuch toh
Shivaay raise his hand and looks Omru emotionally.
Shivaay : One for All
Omru : All for One
Three of them hold their hands together and looks Tej .
Pinky looks them and break down in tears.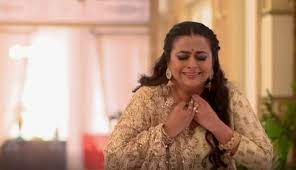 Omkara : Choti maa He is our Great wall of Shivaay Singh Oberoi. No one can break it and if any body dare to break this wall then he will have to fight with me. I promise you that always Shivaay is our big brother.
Shivaay : Mom, Trust me whatever story just now you heard think it as a night mare only. My brothers are with me and they are my world. Nothing can separate me from them . Ups and downs happens in life.  But your son is always static and that's he – SSO . Maa you really think that you don't give birth to Shivaay ? Maa  you was, you are and only you can be the best mom of Shivaay. This is the truth and I don't know anything else , Mom.
Pinky : Shivaay , beta you won't feel pain ?
Shivaay : Yes I do felt pain . But the moment when my brothers told me to raise hand I realized that I am not alone Mom. Chahe kuch bhi ho jaaye Hum Saath hein toh baat hein. Isliye mein nahi rowunga Maa. Bilkul nahi rowunga
Shivaay shows his signature style and walked towards the exit.
Tej : Great attitude. I have opened your hidden reality and it doesn't hurt you little a bit !!
Shivaay : Bade Paapa , I still respect you because you are my dad's brother and father of my brothers. But it doesn't mean that you keeps degrading me and I will tolerate everything. You know What I am and it won't take much time for me to show your real face to this whole world .
Tej : A man whose price is just One Lakh only  keeps chattering and no one is questioning him. Strange !!
Shivaay turns back and fumes in anger
Shivaay : Haan hein meri keemat Ek Lakh . Toh kya hua aapko ? Aap jaise log joh apne hee pariwar ke khilaf  ladai kar rahe hein unkee toh koyi keemat hee nahi hein pariwar mein. Shame on you Mr. Tej Singh Oberoi that you have crossed all the limits of decency and let me remind you one thing that after making all strategies and games a day will come when no one will be with you and that day you will realize the real pain of wounded heart. So be ready for the battle
Rudra : Bhaiya why you are wasting time by keeping fight with him ? Jiss kaam ke liye aaye the  woh karna zaruri hein .
Ranveer comes forward and puts handcuffs on Tej's hands.
Tej : What non-sense is this ?
Ranveer : Swethlana is been cured and we have find out that you are among one of the persons who have ruined her life. Dr. Rohit Upadhyay and Dr. Vijayendra Saxena has been caught now. We captured Saxena from Delhi and he told that you are here uncle. What about Harsh ?
Ranveer ; Harsh!!
Tej ; He was with me only just before you guys arrived.
Ranveer tells officers to check the whole area . One of the officer comes and reports that some one has escaped through the sea. Since the sea was very close to the resort he have jumped from back door straightly to the sea.
Ranveer : I will inform Goa police and also we had to assign expert Divers who can go deep inside to sea and capture him. He can't swim too much as sea is vast and chances are two – One is he might be eloped in boat or ship. Second is he might be drowned in sea.
Shivaay : That's good. Let's go
Sakthi : Shivaay, what's going on ? Why Ranveer is arresting bhaiya ?
Shivaay : Paapa I will tell you in detail later. We need to go it's important.
Sakthi : Beta when your badi maa will come what will we say ?
Shivaay : Badi maa ?
Pinky : Jethani toh flowers  lene gaye hein jethji ke liye. Aaj unke liye bahut special day hein.
Sakthi  : Haan shivaay. Issi din Bhaiya ko lekar mein aur maa bhabhi ke ghar ladki dekhne gaye the. Pehali nazar mein hee bhabhi ne bhaiya ko pasand kiya.
On the other hand at a boutique ,Jhanvi dresses up beautifully and recalls her sweet moments with Tej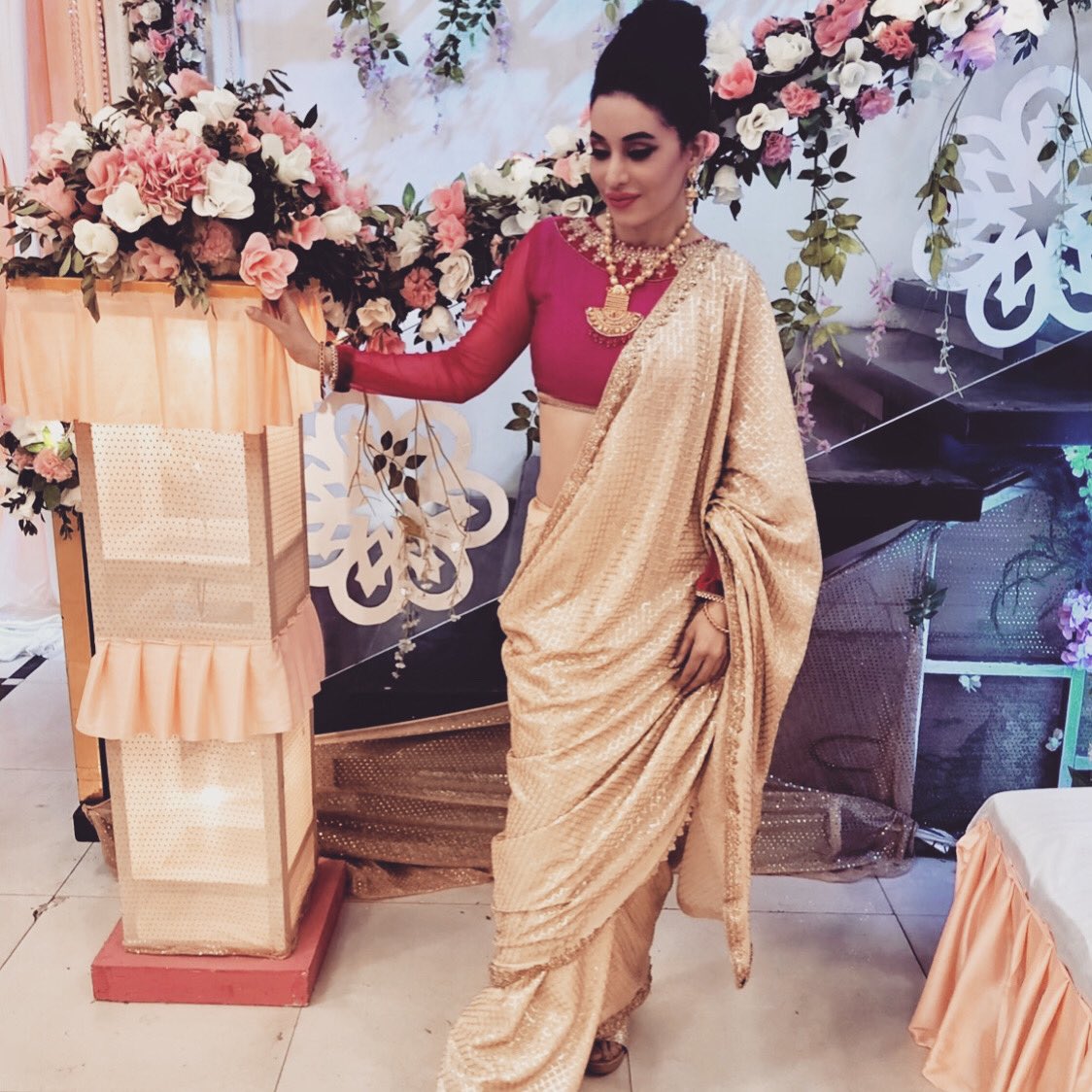 Jhanvi's view
Tej really likes me in this dress. These flowers reminds me the most memorable day of my life- When he proposed me infornt of our families with a dance that day itself when he came as Ladke waala. I was wondered to see Tej like that . He was so cute that time
And I was like
Uff yeh ladka toh jaadugar hein. She smiles
AT POLICE HEAD QUARTERS , MUMBAI 
Bhavya : Thank you Dr. Uday for coming.
Uday : Why are you thanking me ? Yeh toh mera farz hein . If you don't mind can I ask you something ?
Bhavya : Yeah sure .
Uday : What's your view about Dr. Amith ?
Bhavya : JI
Uday : I mean you both are best  friends
Bhavya : Who told you like that ?
Uday : I guessed so I mean the way you both were arguing I felt you both knows each other very well.
Bhavya : I see , Yeah I know Amith . I mean for the last few years I know. Actually he did my treatement when my left hand's bone got hit during a police encounter. Kaafi time se hospital mein admit hona pada and he supported me a lot. We became friends that time.
Uday : Nice. So you think mostly girls will like him.
Bhavya : May be But why are you asking so much ?
Uday : One minute.
Uday takes his phone and shows the pic of a girl
Bhavya ; She is
Uday ; My sister – Avantika Kumar
Bhavya : What ?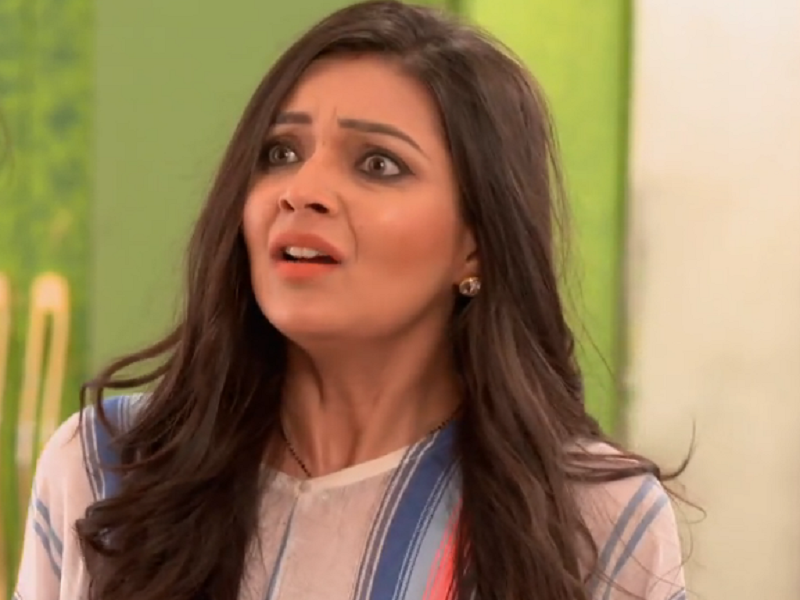 Uday : How will be them ? I mean Amith and Avantika , I think he is the best choice for Amith.  Hey naa. Two years back Avantika captured a pic with Amith. Actually that was a part of her survey which she was conducting among doctors. And you know what she titled the photo as The Handsome Doctor with a Cute Patient. See how it is ?
Bhavya gets jealous in anger  Bhavya : Total bakwaas. How can she say that doctor is handsome ?
Uday : Why ? Even I look Handsome naa ?
Bhavya : You are special Uday. But not all
Uday : What ? I am special !!
Bhavya : Yeah you are special. I mean you are so cool guy . And I like you.
Uday : Wow, Thanks Bhavya. [Uday smiles]
Amit overhears them and gets jealous. He interrupts them .
Uday : Hi Amith just now we were talking about you.
Amith : Me !!
Uday : Yeah you remember Avantika ?
Amith : Avanthika, kaun ?
Bhavya [ mind voice ] Accha bacchu, kitne innocent hein. Pata nahi aur kitne girls ke saath chipkali banke chipak rahe hein yeh doctor.
Uday shows the pic. Amith looks Bhavya. Bhavya rolled her eyes in anger.
Amith : Mmh. Avantika kee shaadi ?
Uday : Nahi huyi yaar. Isliye toh keh raha hun tum donon bahut cute ho saath mein, Hey naa ?
PRECAP : YASHLANA MARRIAGE, HARSHVARDHAN'S TRUE FACE, BHAVITH STORY IN UPCOMING EPISODES